Sometimes, messages on social media platforms feel a bit drab even if the content was intended to be funny. With the help of emojis, it brought a new meaning to expressing feelings online.
With Bitmoji, you can customize your avatar to make it look almost like you, and then share it with the people you know.
If you are a new user of the Bitmoji app, you may don't have an idea of how to get long hair on the Bitmoji app. Don't worry, today I will teach you how to make hair longer on Bitmoji and change its color.
How Can You Give Your Bitmoji Avatar a Long Hairstyle & change its color?
Whether you have an iPhone or an Android, the Bitmoji editor will give a long list of hairstyles that fits your fancy. You can change your avatar on the app itself or on Snapchat. Let's check these easy steps on how to make hair longer on the Bitmoji app and apply different colors to it.
1. Open the app
To open the app, tap the white square-shaped icon that looks like a smiley face on a light-green speech balloon. It will either take you to your app's homepage or ask you to log in. You can use Snapchat or your login details, whichever you used when you first registered. If you never registered on this app, then you will first need to sign up.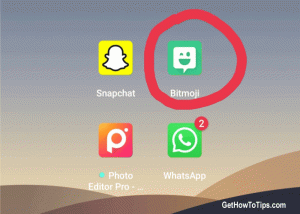 next,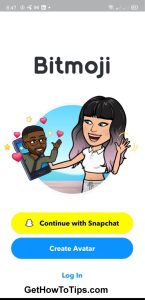 If you want to create a new avatar, click on the 'Create Avatar' button. To log in, click on the 'Log In' button. After logging in to the Bitmoji app, you will see an interface like the one shown in the following image. Tap on the 'Avatar' button to begin customizing your avatar.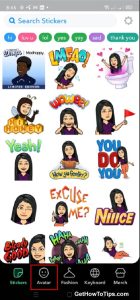 Open it via Snapchat: If you have already created an avatar using the Bitmoji app, you can also use it on Snapchat. Simply tap on the Snapchat icon (First image), then your profile icon (2nd image) located at the top left corner of the screen as shown in the images below.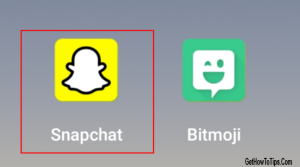 Next,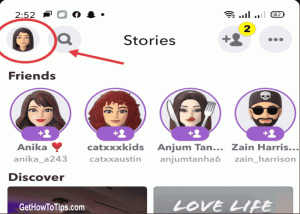 After clicking on the profile icon, you will be taken to your Snapchat user page, where your avatar picture will be displayed at the top of the page. Now tap on your avatar picture to customize it.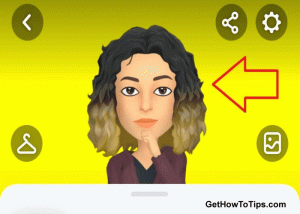 2. Pull up the Menu
After tapping on your avatar picture, you will see the full customization menu. Here, you can access all of the options to change the appearance of your avatar."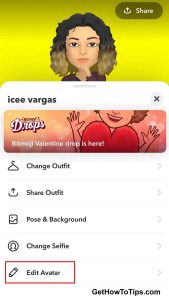 3. Tap on "Edit Avatar"
If you'd like your avatar to have long hair, here's how to make your Bitmoji have long hair. If you see an icon that looks like hair, that's what you're looking for. You'll see different hairstyles you can browse through. Choose the long hairstyle that you like.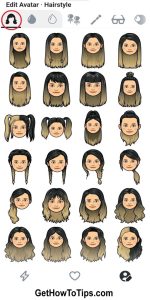 If you like to edit the color of your avatar's hair, press on the dark droplet icon on the right of "Hairstyle" and choose the color you like.
You can also change the color treatment. Press on the light droplet icon on the right of the dark droplet icon and choose the color treatment you like.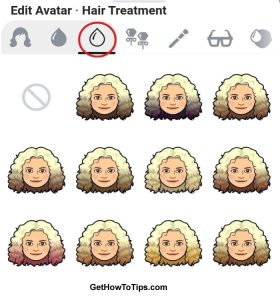 If you'd like to see more Bitmoji long hairstyles, just tap the "Hairstyle" icon again to browse through what's available on the app.
4. Tap on "Save"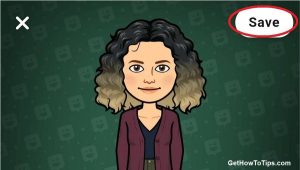 The Bitmoji app has a long list of male, female, and gender-neutral hairstyles you can choose from. There are also hairstyles that look good on men and on women.
Choose a long hairstyle and see what it looks like on your avatar.
Once you're satisfied with your avatar looks, just tap on "Save" in the upper-right corner of the screen. The changes you made will be saved on your app and applied to your avatar.
Relevant searchers:
How do you get long hair on Bitmoji?
How to get long hair in Bitmoji?